Sport
---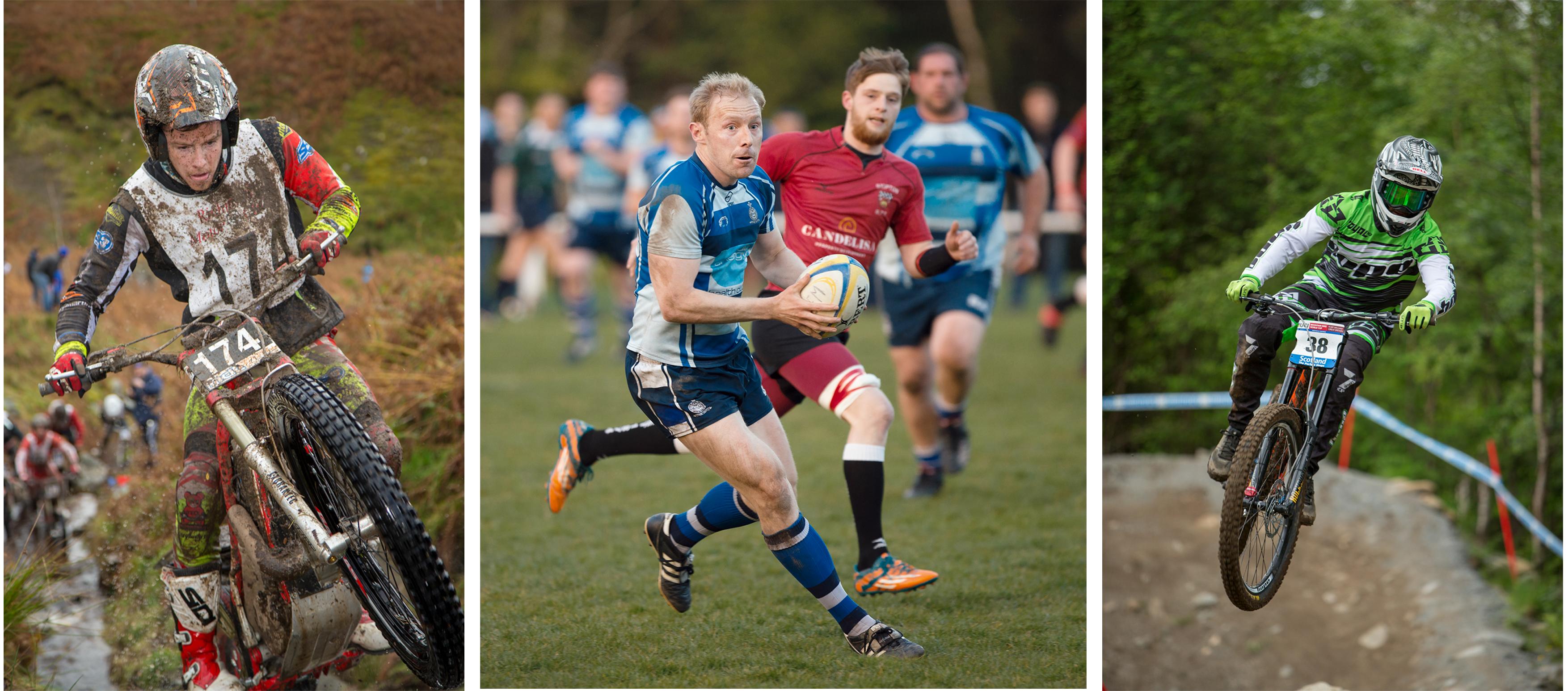 Sports Events and Commercial Photography
With a particular passion for rugby, as well as anything involving two wheels - trials bikes, mountain bikes, BMX bikes in particular - Mark is also an experienced sports photographer.
If you are a sporting event organiser, or need commercial photographs for your sports shop, business or products, just get in touch. We can provide you with a full portfolio of Mark's work so you can see the quality of his work - but above are just a few examples to whet your appetite.
Email: hello@seddonanddavison.com
The cost will be dependent on location (e.g. travel expenses) too but to give you an idea:
Half day rate: £175 (excluding VAT)
Full day rate: £300 (excluding VAT)
We will then provide you with final edited images digitally and support you in selecting the best images and format for what you need within your business.