Animal Portraits and Photography
---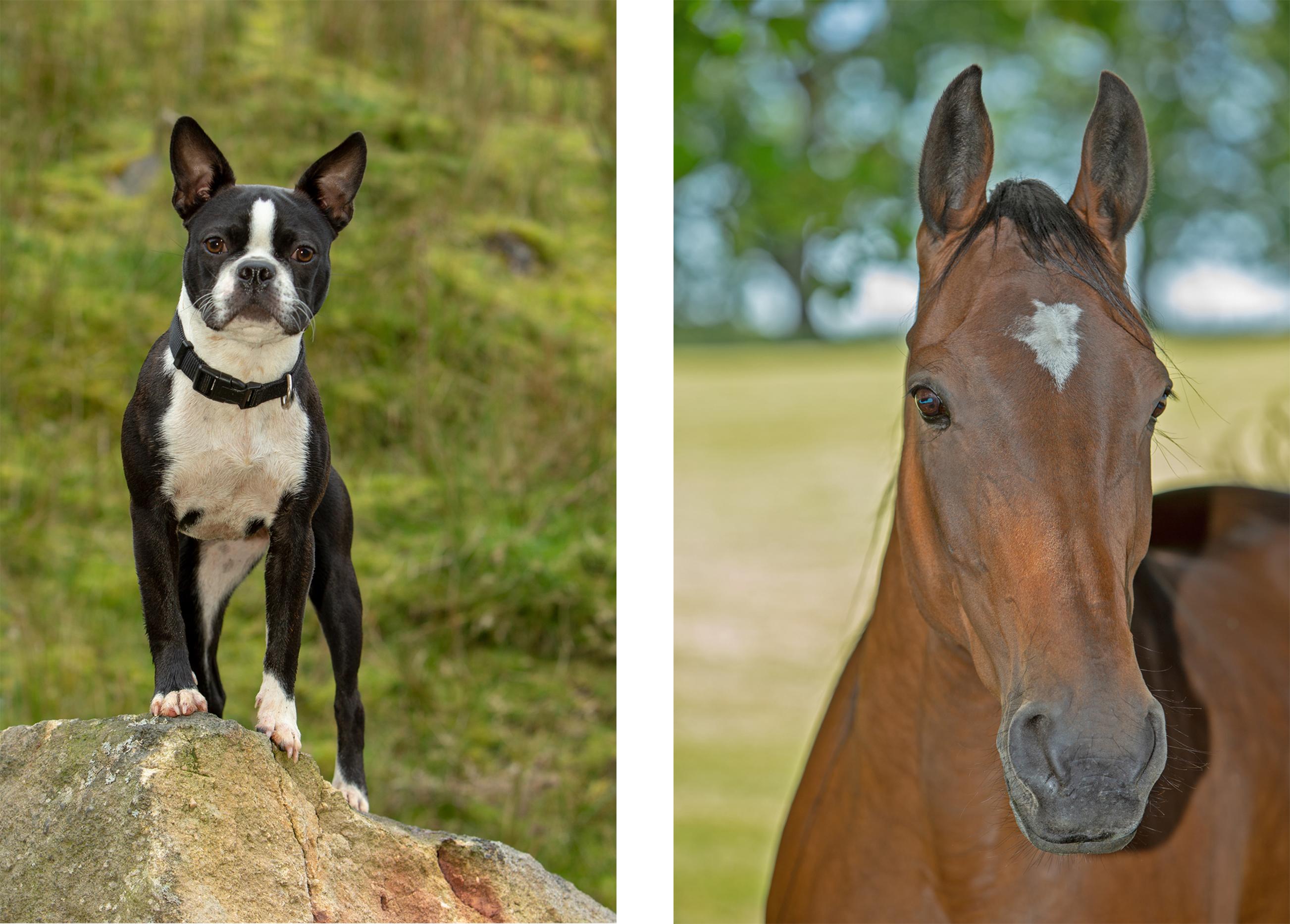 Animal Portraits and Photography
As Hattie our Boston Terrier will testify animals do not generally like to sit still and smile for the camera….so how do you capture that perfect image of your much loved animal, be it your domestic dog, cat, rabbit or perhaps something a little larger..
Mark, with all his many years' background taking both wildlife and more "domesticated" animal photography can help. What we can't do is give you a definitive list of all the animals we are able to work with, or where's best to take their photographs - we'd rather you got in touch and we can advise you of what we think would work, and see what it is you want too!
With experience taking photography at sporting events too, don't forget Mark could also capture you and your animal taking part in competitions or events too…we're obviously thinking horses here but we don't want to exclude any of the other prize winning animals out there too. Just get in touch and we can work out with you what's best.
Email: hello@seddonanddavison.com
The cost will be dependent on location (e.g. travel expenses) too but to give you an idea:
For a 2 hour session we will charge £150.00 (indoors and/or outdoors) plus travel costs.
We will then provide you with final edited images digitally so you can decide how you want to display your images.
We can help with printing and framing too but you are not obliged to buy any prints through us so there are no hidden costs for minimum purchases!