05

Apr

Seddon and Davison launch new range of British made luxury products at British Craft Trade Fair
---
Husband and wife, Mark Davison and Kara Seddon, will be participating in their first trade exhibition, the British Craft Trade Fair, from April 7th-9th.
The fair, which focuses exclusively on British made artisan products, is the perfect environment for the couple to launch the latest additions to their collection - a stunning range of luxury velvet cushions in black, claret and teal.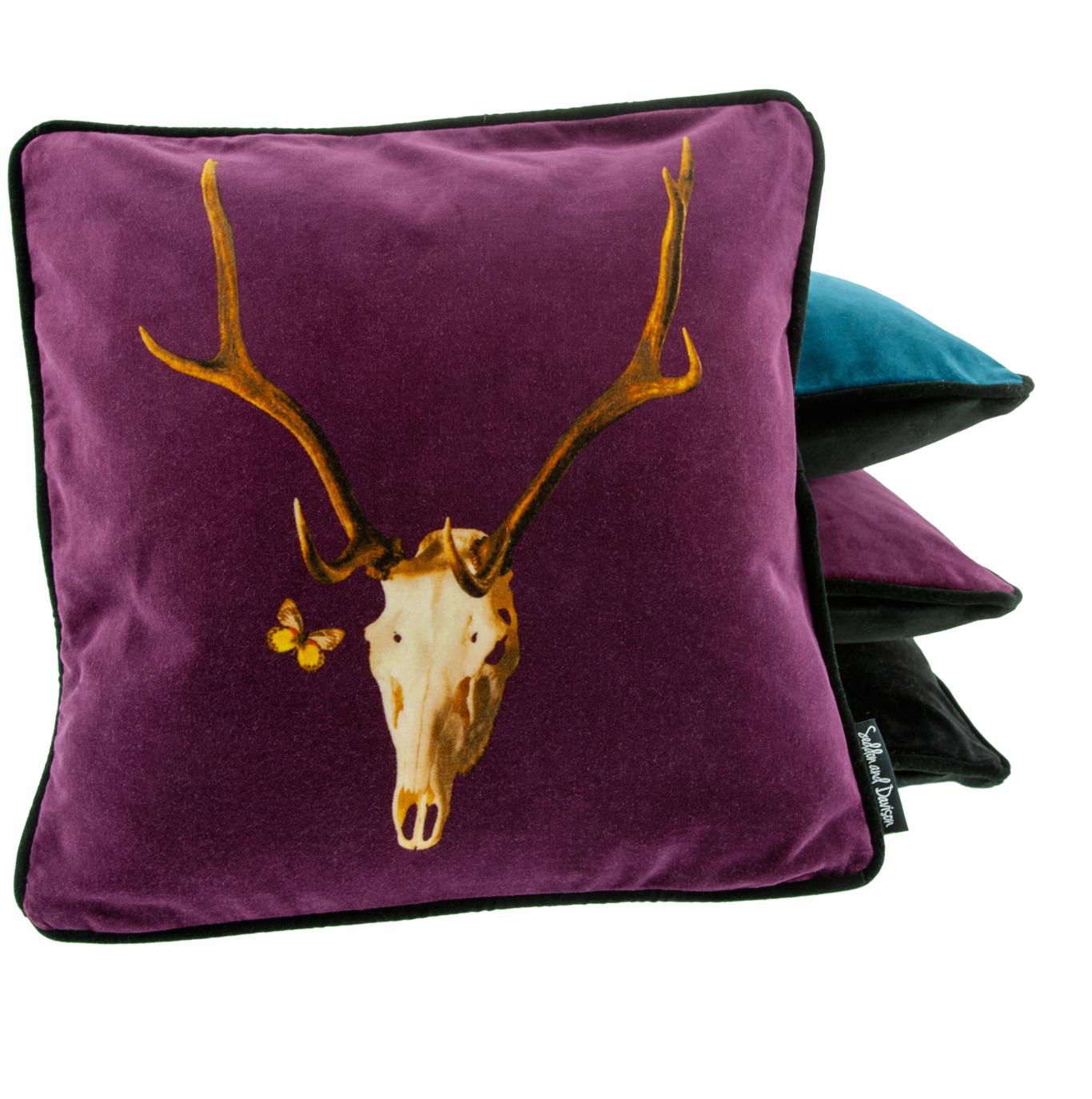 All of Seddon and Davison's designs are based on Mark's original photography, and the new cushions feature a series of vanitas inspired images with stag and bison skulls.
Mark and Kara started their company in 2018 and are continuing to expand their products regularly. Based in Settle in the Yorkshire Dales, they produce design led homewares, accessories and cards that combine their love and nature and wildlife - but all with a distinctive, contemporary edge.
The couple work with British manufacturers to support them with small production runs - in turn helping to reinvigorate design and manufacturing skills in the UK, something they feel very strongly about.
Other new lines include a range of wildlife wash bags, cotton cushions and tea towels on a background of heritage based colours.
The pair have also added to their beautiful collection of fine bone china mugs - simple black and white designs on a white background.