About Seddon and Davison
---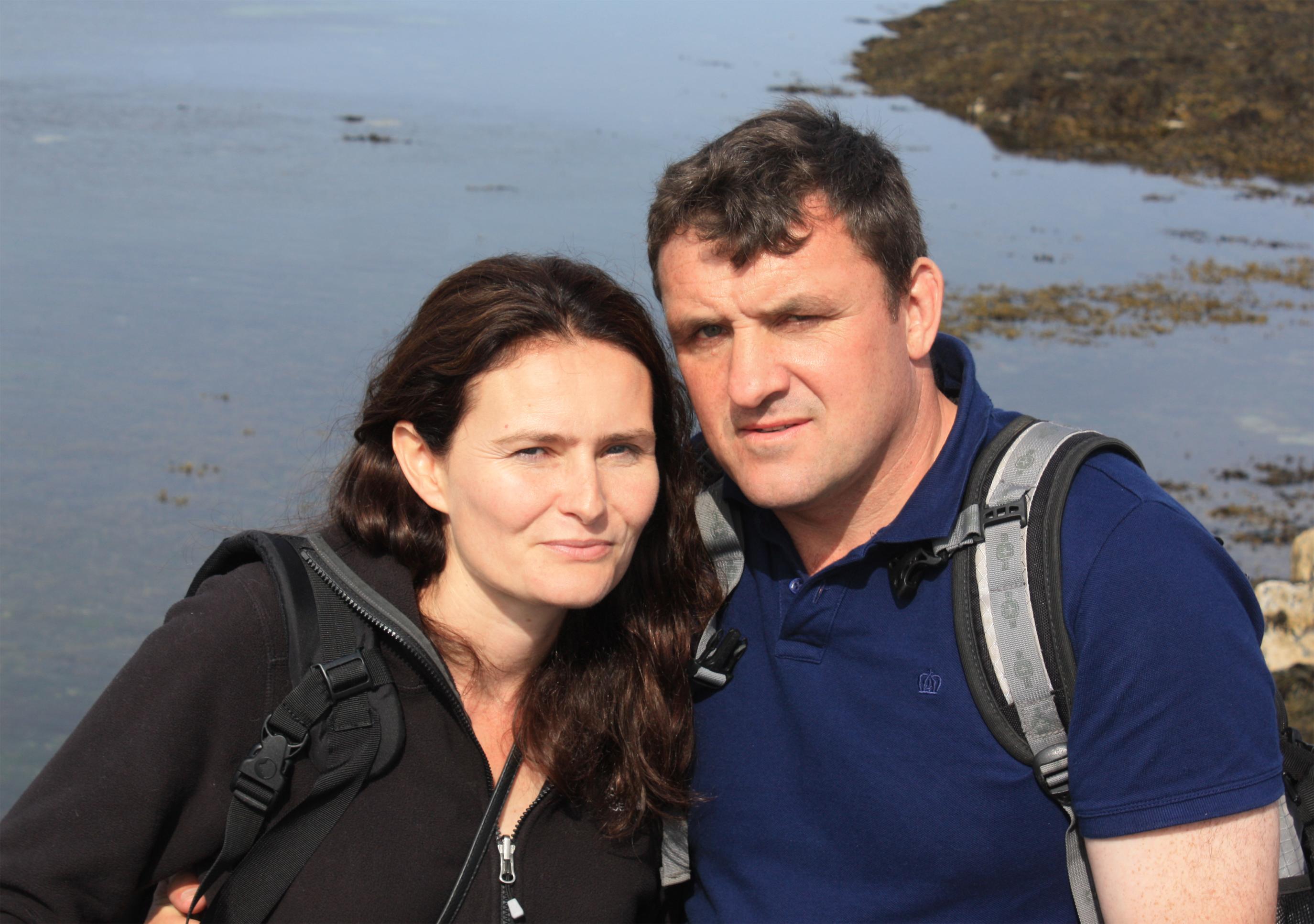 We are Kara Seddon and Mark Davison, based in Settle in the Yorkshire Dales and we produce design led homewares, accessories and cards which combine our love of wildlife and nature - with a distinctive contemporary edge. All of our designs are based on Mark's own original photography - also available to buy!
Having only started the company in 2018, we are continuing to expand our products regularly so please do follow us on Facebook and Instagram so see what's new!
Our inspiration to start the company
We found that a lot of country inspired interior accessories, although lovely, were a bit too "cute" in style for us. We wanted something that was more contemporary and that appealed to both men and women with a love of the "outside" - whether that be farming, hiking, countryside sports or just because its reminds them of home.
We decided to take a leap of faith and set up Seddon and Davison - drawing on Mark's artistic creativity and both of our business backgrounds. We decided from the outset though that that the company needed to play its part in re-invigorating design and manufacturing skills in the UK; something we both feel strongly about and continue to support.
Our philosophy from the outset - only to design products that will be treasured for both their style and quality; remaining timeless in your home.
We take pride in what we produce - not prepared to compromise, and making sure we demonstrate our values and philosophies throughout (from the detail on a label, the materials we use, to the way we package our products).
Our style
Modern country living, with a twist. We like to think our style is contemporary, and stylish - but still brings a smile to your face too. Less fluffy hare and more "twinkle in his eye" hare. As well as monochrome designs, we are also very keen on heritage inspired colours and how these work together. Think indigo blues, dusky pinks, sage greys, and pale lavenders.
What do people love about our products
We think, like us, there are lots of people that love the country style but want design led accessories with a more modern kick to them. Striking silhouettes and designs but on subtle, heritage coloured backgrounds for example.
The people we meet also love hearing the stories behind the designs. Because all of our designs and art work are based on Mark's own original photography, he can tell you exactly where it was taken, how long he waited…the hare that was fast asleep and most surprised to find Mark just feet away (after a very long, slow and steady stealth crawl), or the polar bear who liked to get a little too close for comfort
Of course, customers can also buy a print of that original piece of photography too!
How we make our products
Once we have a design ready, we work with UK companies in Staffordshire, Lincolnshire and Stoke-on-Trent who help us to produce small runs of our products and finish them by hand for us.
We really do work hard to live up to the goal we set ourselves - to make sure everything we produce is made here in the UK, and to be of exceptional quality. That means we have had to make decisions along the way that mean we are sometimes more expensive but we think our customers can see the values behind what we are doing. It is easy to pick up a mug that says "hand decorated in the UK" and think it is made here but in reality the ceramics are not from a UK pottery, they are just finished here. It is important to us that your mug was actually made here too.
Our own style at home
We love natural textures and products - mixing and matching old and new but making sure that it is something we are really going to treasure. Relaxed, with the odd statement piece here and there to really catch your attention.
Other exciting news!
We have a big project on at the moment..we are renovating an old building in Settle in the Yorkshire Dales. It was part of an old warehouse built in the 19th century that was later converted into three shops with living accommodation above. We are in the middle property and plan to convert the downstairs (which was a cafe) into a retail space and studio for Mark, whilst we will live upstairs in the apartment.
Settle is a fantastic little market town and surrounded by superb scenery - it also seems to attract a lot of artists and makers, and independent shops, so a lovely place to visit.
We hope to open later this year - we've uncovered lots of beautiful old masonry and beams and plan to keep things very simple and classic - providing a lovely backdrop for Mark's photography as well as all of our products! We would like to showcase other work by local designers and makers.
A little more about us....
We met almost 7 years ago…and have been married for three. We have 5 children between us, two massive Norwegian Forest cats and a very bouncy Boston Terrier.
Sport is a massive part of our lives too - rugby, hockey, cricket, mountain biking..
Life is never quiet, but we wouldn't have it any other way. Red wine or Guinness helps too.
Kara and Mark
For information on events where you can find our products, please visit our events page:
Events and News for Seddon and Davison
If you would like to hear about new products first, receive special discounts, plus 10% off your next order, just sign up to our newsletter:
Seddon and Davison newsletter sign up - 10% discount on next order
If you have any questions about any of our products, please just get in touch.